SABRA PERRY DANCE
Pilates / Ballet / Contemporary Dance Instruction
TEACHING SCHEDULE EXPERIENCE ABOUT PERFORMANCES NEWS LINKS CONTACT HOME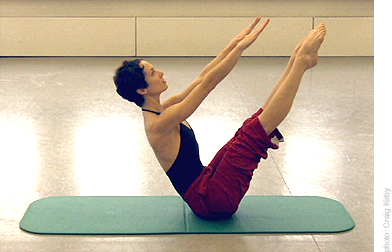 TEACHING SCHEDULE
Overview / Pre Ballet and Creative Movement / Ballet / Contemporary / Pilates
Ms. Perry has practiced the Pilates mat series for over fifteen years, and believes that the
technique contributed to her long and healthy performing career. In 2006, she was certified
to teach the Pilates mat technique through Power Pilates in New York, NY, and has since
been teaching students of all ages. Sabra teaches classic Pilates mat exercises in a class
that flows and will leave you feeling energized and invigorated.
"Sabra Perry became a dreamy curlicue with a core of steel."
The Village Voice