SABRA PERRY DANCE
Pilates / Ballet / Contemporary Dance Instruction
TEACHING SCHEDULE EXPERIENCE ABOUT PERFORMANCES NEWS LINKS CONTACT HOME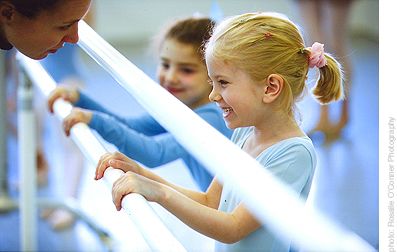 TEACHING SCHEDULE
Overview / Pre Ballet and Creative Movement / Ballet / Contemporary / Pilates
Ms. Perry began teaching young children at Ballet Academy East in 1995, and has also taught
children's classes at the school of the Garden State Ballet. Her classes place a priority on creating
a positive environment in which children can learn about and explore movement, within a structured
dance class. Through songs and dance students develop body awareness and coordination, and are
introduced to movement qualities, musicality, and basic dance vocabulary. All classes encourage
active participation. In pre-ballet classes, ballet terminology is introduced, and students learn basic
skills related to the aesthetics and repertory of classical ballet.
" ... an amazing gift for bringing the joy and beauty and discipline of our art form to children."